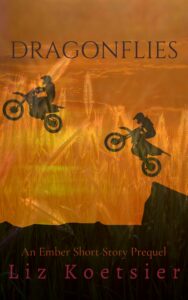 Dragonflies
A FREE short story prequel to meet my angsty ink chilluns Ember and Ice, their burning Michigan-inspired world, and dragon-like motorcycles. Tell me more!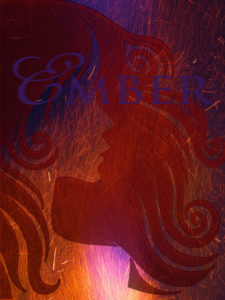 Ember
Ember is planned to be a standalone YA dystopian fantasy. The main themes of the story center on fear, family, and the value of life. For occasional fun facts, follow me on Instagram. Or, for more in-depth updates and sneak-peaks, sign up for my newsletter! I am currently working on Draft 2.
Rough Blurb:
Ember Kenstone has a secret that could get her killed. ⁠
⁠
She's an Anomalite, one of a handful of the population in Mishatsa who contracted the feared Ariavirus. The Ariavirus changes a person's DNA and gives them anomalies, powers that many are terrified of. Perhaps the most fearful of all is President Hawkin Dreschler. Dreschler is determined to erase all traces of the Ariavirus from existence, whether already walking the earth or unborn. ⁠
⁠
At 11, only days after learning she has contracted one of the most dangerous anomalies yet, Ember's parents go missing and her brother sends her away with no explanation. All she knows is that now she can create fire, a power that everyone is afraid of including herself, and that her family is torn apart.⁠
⁠
Nine years later, still grappling to deal with the sudden loss of her family, Ember learns that her parents are yet alive. Fueled by hope, Ember decides to return home, repair the rift between her and her brother Blake, and unite her family. ⁠
⁠
But it quickly becomes clear that it is more than just her parent's lives who are at stake. Rescuing them will mean the beginning of a war. If Ember wants to save her friends and unite her family, she must comes to terms with her own fears, and find a way to burn her fire bravely instead of crumbling away to ashes.⁠